2022 Message from ASAC President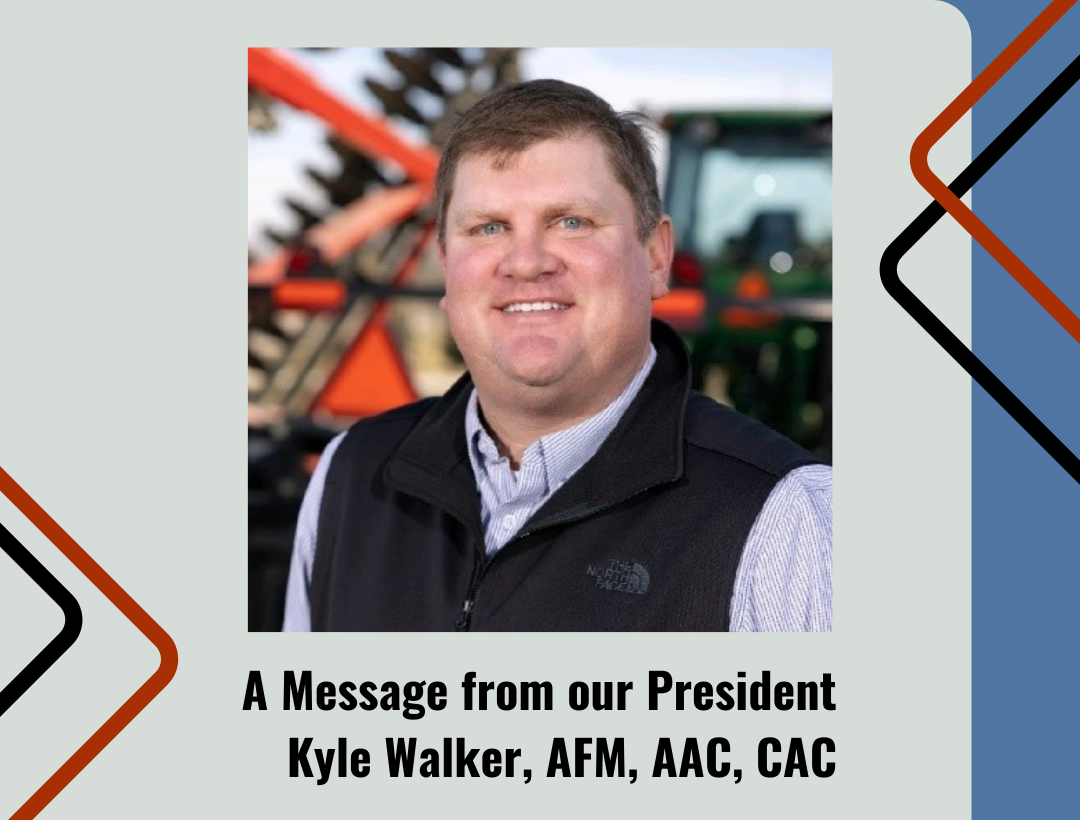 In central Iowa, the heat and humidity have set in over the last couple of weeks. Crops are looking good and trying to catch up from the late planting season. I anticipate all the corn in my area will meet the old adage, knee-high by the Fourth of July. Most corn will be chest or head height by that time. We received an inch of rain last night and I like to joke that you can hear the corn growing on days like today.
We have eight new members who have joined ASAC since the beginning of the year. These new members are from the states of Nebraska, Arizona, Montana, New York, and New Hampshire. It's nice to see the geographic diversity in our membership base. This membership growth is encouraging as compared to previous years.
The annual meeting committee is currently planning the 2022 conference in Oklahoma City. Pete Weisenberger and his team have secured all speakers and they are in the process of finalizing the tour agenda. Exciting commitments include Paul Neiffer (Business Planning), Harold Black (Economics / Federal Reserve), and Harrison Pittman (National Ag Law Center). Brittany Krehbiel-Hukill will be the banquet speaker. Brittany is a fifth-generation farmer and business owner from central Oklahoma. She is an Oklahoma State alumnus and was a finalist for Producer of the Year in 2022.
We continue to see record land sales across the country, with many investors looking for an inflation hedge. Through June 17, 2022, Peoples Company's internal appraisal database shows land values are up 13% across Iowa from Q1's average. We show that highly tillable farms (85% or greater) are selling for nearly $16,000 per tillable acre. We anticipate headwinds to come with inflation and rising interest rates. The next 24 months will be increasingly volatile and hopefully lead to opportunities for my business.