2022 Message from ASAC President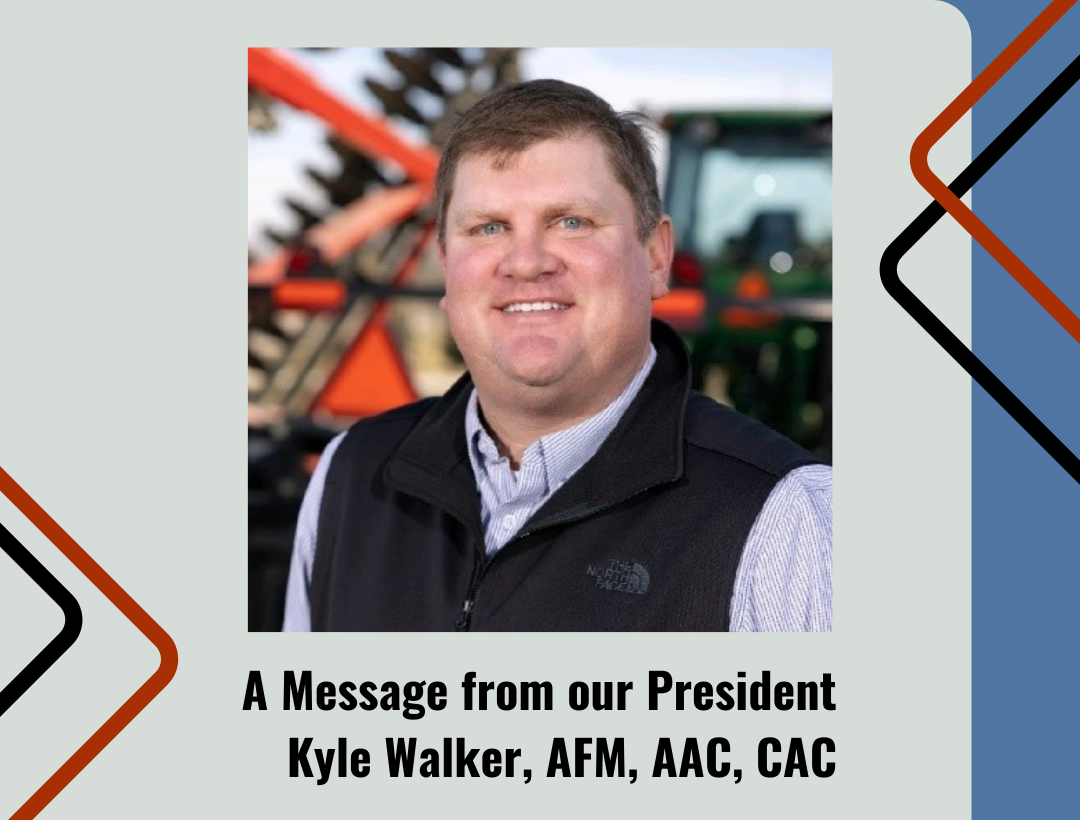 Winter continues to bring cold temperatures, but the snow is slowly melting in central Iowa. Often times I overlook how beautiful winter truly is. Sometimes it's best to slow down this time of year and appreciate all the positives in life, both personally and professionally. In no time, we will be in the crazy time of spring planting and long hours in the field or office.

I continue to encourage members to join committees if they are interested in becoming more active in ASAC. Our new Executive Vice President, Traci Schermerhorn, continues to be very helpful in accommodating committee assignments to those who are interested.

Pete Weisenberger and his meetings committee are in the initial stages of planning the 2022 annual conference in Oklahoma City. They are currently working through budget numbers, reviewing Nashville survey responses, and lining up speaker contacts. I anticipate a terrific conference this fall and look forward to visiting Oklahoma.

Ron Rabou and the membership committee continue to add new members. ASAC has had four new members join since the beginning of the year. Special thanks to the marketing/promotion committee led by Paige Gilligan for promoting ASAC and providing excellent content.

Looking ahead to 2022, it finally looks like we are turning the corner on the COVID pandemic and restrictions are slowly being lifted. High input prices and volatility in the commodity markets dominate many of my conversations. We continue to see record land sales across the country with many investors looking for an inflation hedge. ASAC members are in a unique position to collaborate with one another and provide clients with sound advice in these uncertain times.