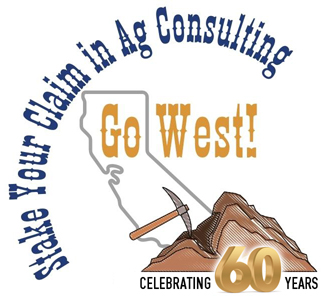 The American Society of Agricultural Consultants will hold its 2023 Annual Conference in Fresno, Calif., beginning with a reception on Sunday, November 5. Conference sessions will begin on Monday and continue through Tuesday morning. That afternoon, attendees will be touring local agriculture from noon to 6 p.m.
The venue for the conference is the Wyndham Garden Fresno Airport, 5090 E. Clinton Way, directly across from the airport. Room reservations can be made now.
Sunday, November 5
Welcome to Fresno, the city of the first conference in 1963! Join ASAC members for an opening reception at the hotel from 5:30-7:30 p.m. to celebrate ASAC's 60th anniversary. (Dinner is not included.)
Monday, November 6
The committee is working on the details for the agenda. More information on the education sessions will be available in late May. Topics being reviewed include macro-economic updates, climate and weather, hot topics in ag law, dairy pricing and markets, an overview of Fresno County agriculture, and a panel discussion on water rights and regulations.
Tuesday, November 7
After a morning of additional education sessions, a tour of local agriculture will be conducted from noon to 6 p.m.

*All meals are included unless otherwise noted.