2023 Message from ASAC President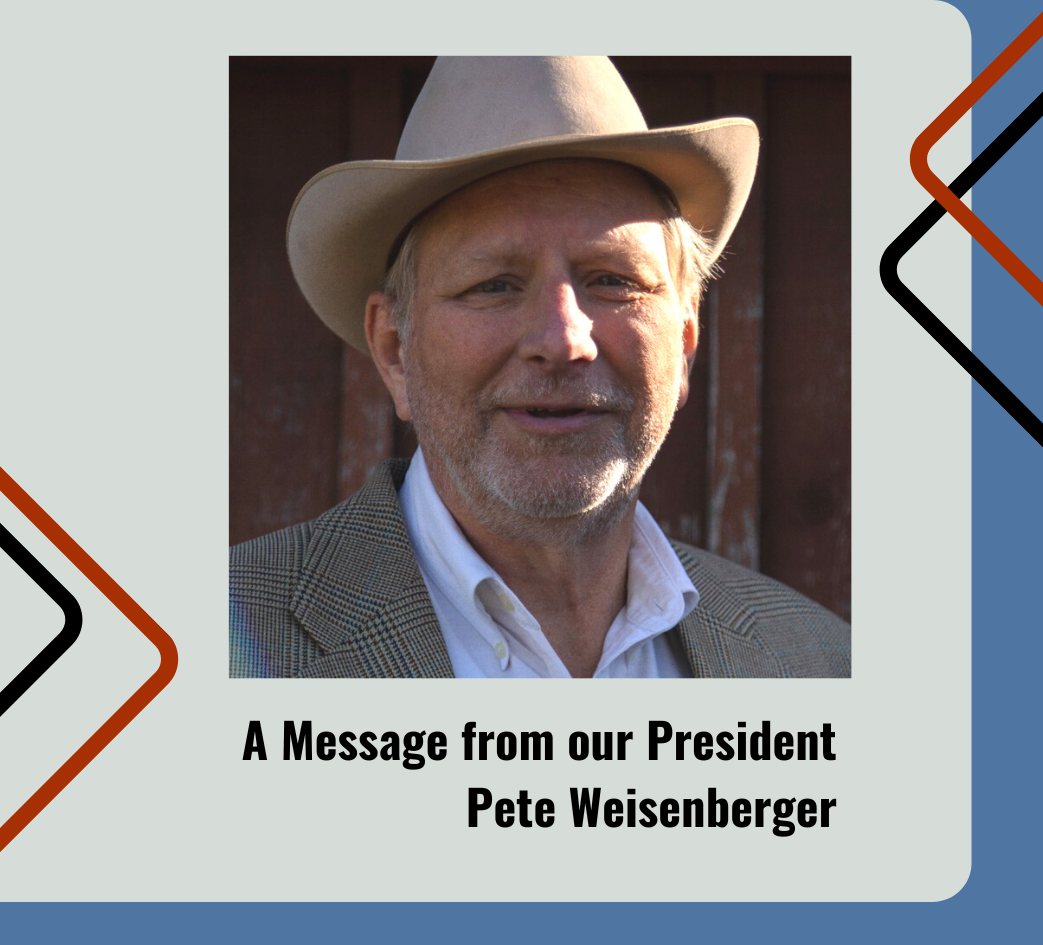 ASAC's Annual Conference and Membership Meeting, held in Oklahoma City last week, was a resounding success. In addition to several of our members, we had some new attendees introduced to the Society. Comments we've received all have been positive and give us a great amount of pride to have accomplished the objective of providing excellent value to the attendees.

Our presenters were all outstanding and provided a lot of information for each of us to utilize in our work with agricultural producers.

Thank you for your confidence and encouragement in entrusting me with the presidency of the Society for the coming year. I will do my best to provide leadership through service and to support all of the activities and programs we expect to implement this year.

We have a great amount of momentum coming from the past year, with a significant increase in membership, in number as well as in experience and expertise across a variety of disciplines. We have a great history upon which to build.

Committee work will now begin in earnest as we start the planning processes for a number of initiatives to grow the Society as a viable go-to source of knowledge for agriculture.

We welcome Jean Merry coming onboard as our Executive Director on December 1. She will provide excellent service in keeping the administrative functions working smoothly and efficiently. We appreciate Traci Schermerhorn's service to the Society over the past year. She has helped keep the ship sailing in the right direction. Traci will be with us through December 31 and will provide a smooth transition period and handoff of administrative duties to Jean.
Your Executive Committee:
Pete Weisenberger – President
Keith Dickinson – President-Elect
David Mielnicki – Vice-President/Secretary
Kyle Walker – Past-President
Russell Morgan – Chief Financial Officer
We will work closely with Jean throughout the coming year to provide top-notch service to you. More in-depth information and discussion topics will be forthcoming.

Our next Board of Directors meeting is scheduled for Tuesday, November 15 at 11:00 am CST. A ZOOM meeting invitation will be sent to the membership a few days ahead of it. I invite all members to attend the board meeting. Committee Chairs will be present to report on the activities of both Standing and Ad-Hoc Committees. We'll offer a time for some comments from the members toward the end of the meeting. We typically keep (try to keep) the meetings to an hour and cover all the topics and subjects without shortchanging the need to address any of them adequately.

A lot of work is ahead of us, for sure. We look forward to the coming year with enthusiasm and excitement. We also look forward with gratitude for the opportunities we have before us. God has granted us these opportunities; His plan for us is unfolding.

The Sky is NOT the Limit......

Pete Weisenberger
2022-2023 President