Monthly, the ASAC Education Committee offers "Shop Talk" discussions for our members to network and discuss top topics in the agricultural consulting industry.
Shop Talk discussions are free to all ASAC members. Most are recorded for access later, on-demand, by members.
---
Strategic Alliances for Ag Consultants
August 24, at 11:00 AM CT
Julie Strain, Red Wing Software
A "Strategic Alliance" can be defined as a medium to long-term business relationship typically focused on a common goal. The basis for collaboration/business relationship can be a two-way exchange of non-monetary value, including essential capabilities or access to expertise or customers.

But, how about Agricultural Consultants? Are non-financial business relationships (strategic alliances) valuable/worth the effort of developing and maintaining? What say you?


Join us as ASAC member Julie Strain of Red Wing Software leads a round table discussion focusing on experiences, techniques, and strategies we all can use in contemplating/developing Strategic Alliances in our consulting practice. Bring your own experience(s), techniques, strategies, and insights for true "Peer Learning".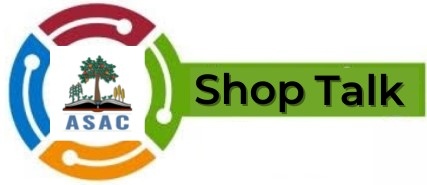 Coming Soon:

September - Succession Planning
November - Year-End Planning
Past Shop Talk Series:
Difficult Conversations in Ag Consulting, Erin Pirro, June 29

Updating your ASAC Membership Profile, Russell Morgan, May 26, 2022

Click HERE to view the recorded webinar.