2019 Annual Meeting To Feature Stellar Speakers
---
"The Future of Agriculture is Now" is the theme for the 2019 ASAC Annual Conference, to be held November 3-6 in St. Louis, Missouri.
The slate of influential speakers represent a variety of respected organizations, including the following:
St. Louis and KansasCity Federal Reserve Banks

Missouri Department of Agriculture

ClorTrust Bank

Syngenta U.S. Seeds

Monsanto / Bayer

Rabobank

Conservis

AEConsulting

Risk Mitigators and Advisors LLC

Red Wing Software

Farm Financial Standards Council

Sentera

Danforth Plant Science Center

Roach Ag. Marketing, Ltd.
Check out the Agenda for more detail. REGISTER HERE !
---
New This Year -- Tuesday Afternoon Ag Research Tour
New this year, will be a half-day tour of Monsanto research facilities and the Danforth Plant Science Center, to occur on Tuesday afternoon, November 5.
Danforth Plant Science Center: After a brief overview, ag consultants will see the native Missouri prairie area and video wall, learn about the global impact of the Center, ongoing expansion and the need to grow the Center as well as environmental sustainability. Participants will see a working lab and will hear about drought and bioenergy-related research. Other areas include the microscopy hallway, growth chambers, phenotyping facility, and greenhouse spaces.
---
Missouri Director of Agriculture Featured Keynote Speaker
Chris Chinn, Missouri Department of Agriculture Director, will be the featured speaker at the Monday night banquet.
---
Wittman CEU Course Following Annual Conference
The meeting will be immediately followed by "Family Farm Business Consultant Training Program," a continuing education workshop conducted by ASAC member Dick Wittman CAC on November 6-7. Email Dick Wittman for more information about the course.
---
Archived Annual Conference Information Available Soon
Previous years have featured meetings in cities across the United States. Coming soon: photos and presentations from former annual conferences.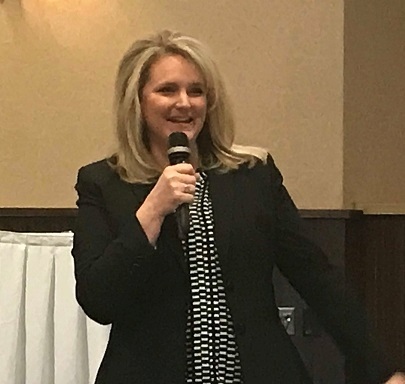 Director of Agriculture for the Missouri Department of Agriculture, Chris Chinn, will serve as the ASAC keynote speaker at the Monday night banquet on November 4.